Women Empowerment
National Conference of blind women concluded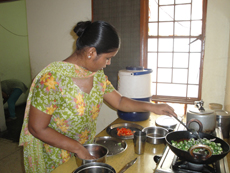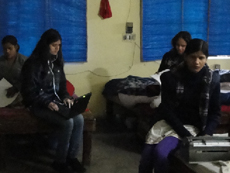 It has been the Confederation's continuing endeavour to provide women opportunities for adequate participation in all of its on-going educational, training and rehabilitation activities. Besides, the Confederation conducts the following special programmes exclusively for the benefit of visually impaired women
Merit Scholarships
For the past several years, the Confederation has been running a scheme of providing merit scholarships to visually impaired students pursuing under-graduate, post-graduate and B.Ed. courses. These scholarships are awarded to meritorious students in all states barring the Southern states, Maharashtra and Goa. The value of scholarships ranges from Rs. 1000 to Rs. 1500 p.m. Selection of candidates is finalized by a Committee chaired by a senior officer from the Embassy of Federal Republic of Germany. The Scheme is sponsored by 'Marga Schulze Foundation', Germany.
Intensive Training Course For Visually Impaired Women
The Confederation has been conducting Intensive training courses for the benefit of visually impaired girls for last several years. Majority of these courses have been sponsored by Marga Schulze Foundation, Germany. They are imparted intensive practical training and theoretical instruction in home management, basic stitching, mobility, computer applications, self-defence techniques and leadership skills. This year the course shall commence from 25th May for six weeks.
Award of Computers
With a view to enabling visually impaired women acquire requisite independence in communication skills and performance of their educational tasks, the Confederation provides computers to deserving visually impaired girls on the basis of their performance at proficiency skill test. The Scheme is applicable to all States except that of Southern States as well as Maharashtra and Goa.
Women Magazines
In yet another effort to provide equality of opportunities for visually impaired women, the Confederation has launched a scheme to bring out Braille editions of reputed mainstream monthly women's magazines in Hindi as well as in Gujarati, Kannada and Tamil. Thus, beginning from January 2012 Braille copies of these magazines in the aforesaid 4 languages are being provided to interested readers at one-tenth of the production cost—Rs. 10 per copy per month. The Braille editions of mainstream women magazines are sponsored by Marga Schulze Foundation, Germany.
DVBS Supported Hostel for Blind girl-Students/trainees
Run with the support of DVBS, Germany, the Hostel provides board, lodging and reading material free of cost to college going blind girls as also girl-trainees of the Confederation's vocational courses. Over 50 visually impaired girls benefit from this hostel Scheme each year.