National Conference of blind women concluded
National Conference of blind women concluded on 13th November, 2016 The All India Confederation of the blind organized a 2-day National Conference of blind women in Delhi for effective self-autonomy and empowerment of women with visual impairment on 12th and 13th November, 2016. The Conference was sponsored by Christoffel Blindenmission, a reputed international disability organization.
The theme of the Conference was "Empowering Visually Impaired Women in the 21st Century: Challenges and Strategies". The purpose of the Conference was to provide a forum to women with visual impairment to collectively and critically reflect and develop a shared understanding on issues that touch their lives as women with visual impairment. Over 100 visually impaired women from about 15 States participated in the Conference.
The Conference was inaugurated at our premises by Mrs. Meenakashi Lekhi, Member of Parliament on November 12, 2016. Concluding session was presided over by Mrs. Rajani Gopal Krishna, representative of CBM. Ms. Jessica Consoli, representative of UNITAS, Switzerland also attended the event.
This was an event of great national significance in the field of visual impairment, since it discussed in depth various issues concerning girls/women with visual impairment and decided to develop a meaningful plan of action for the next few years to facilitate their empowerment and inclusion. The Conference was divided into six business sessions and the speakers of high repute made presentations in these sessions. For each business session, a Rapporteur was given the responsibility of preparing the report of the session and to present in the concluding session. Dr. Renu Addlakha, Prof. and Deputy Director, Centre for Women's Development Studies acted as Conference Coordinator and Mrs. Manjula Rath, Chair, AICB Women Matters looked after logistics of the Conference.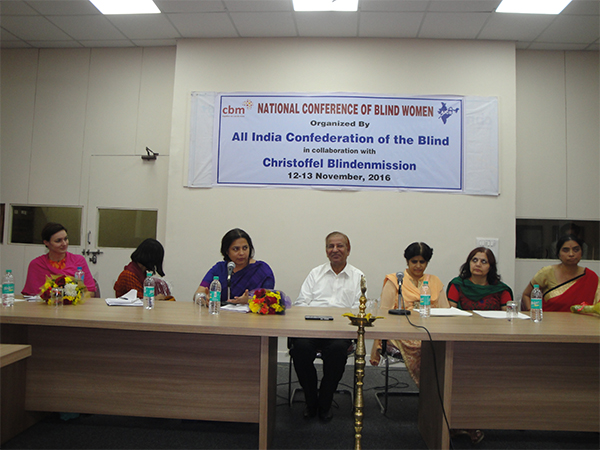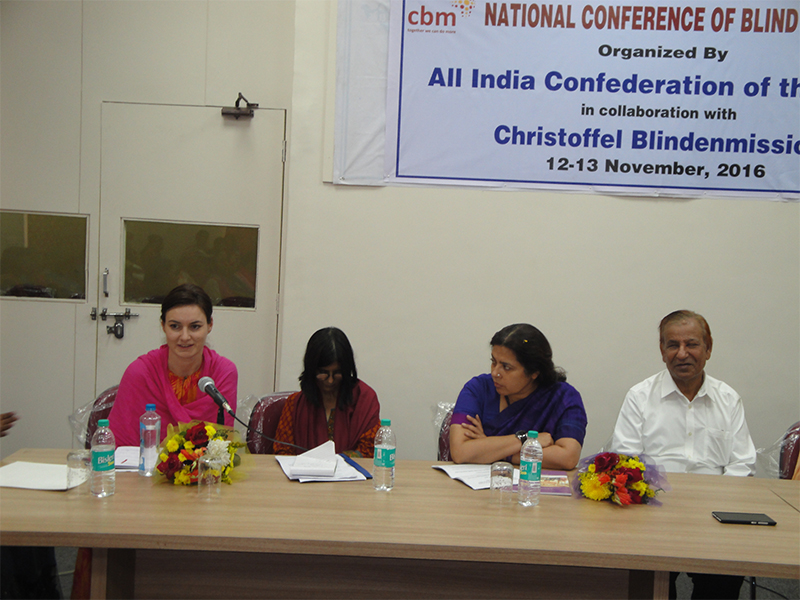 Business Session 1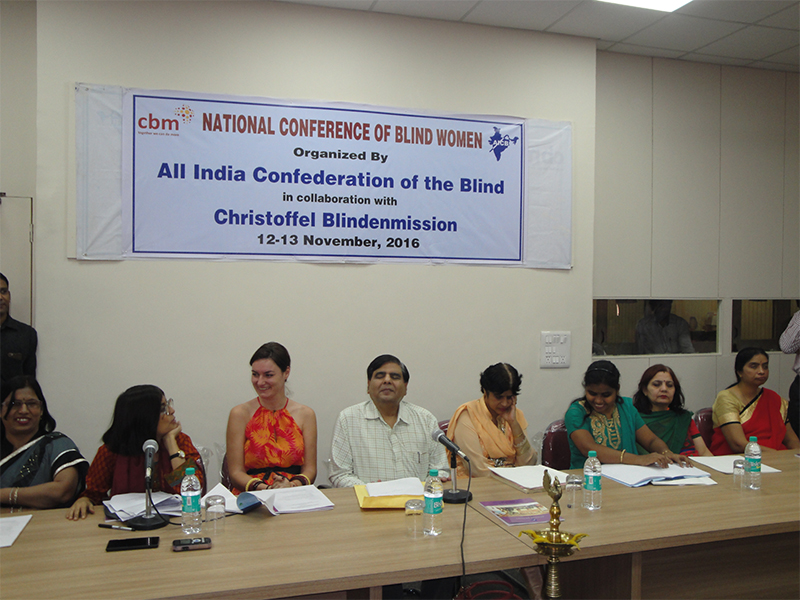 Business Session 2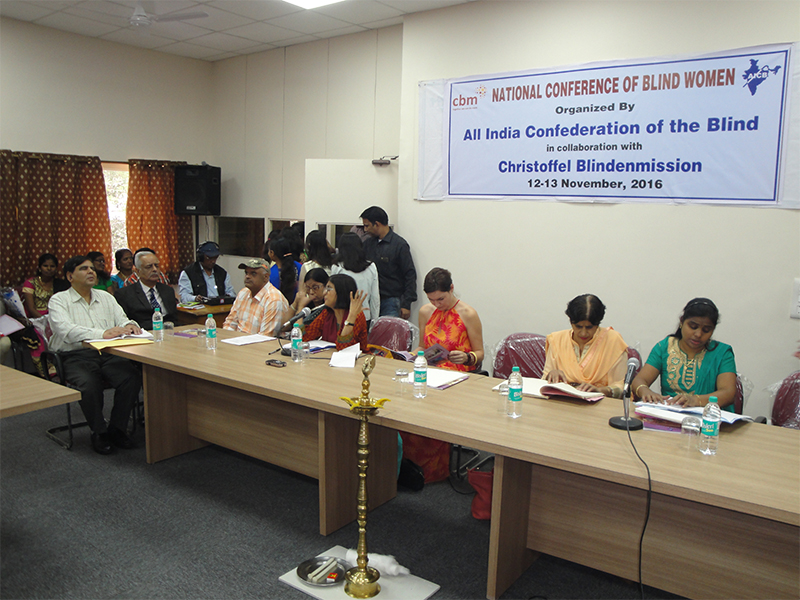 Business Session 3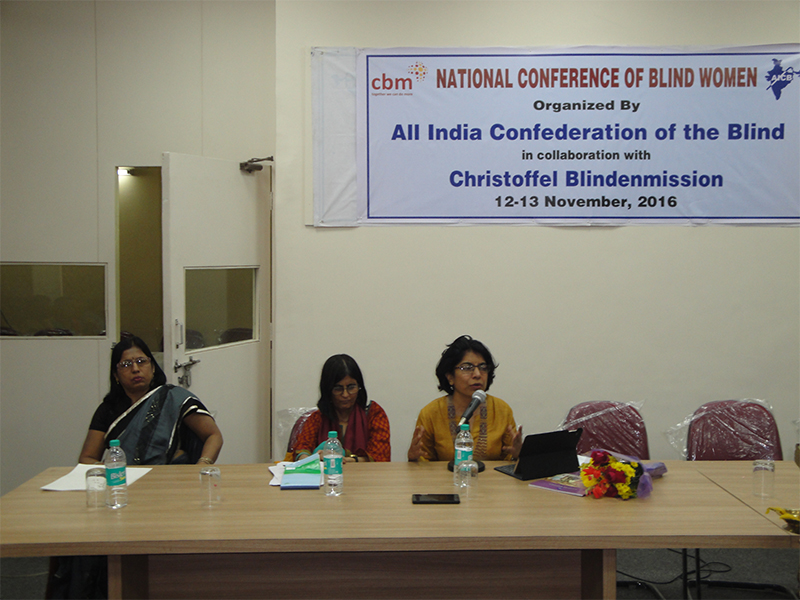 Business Session 4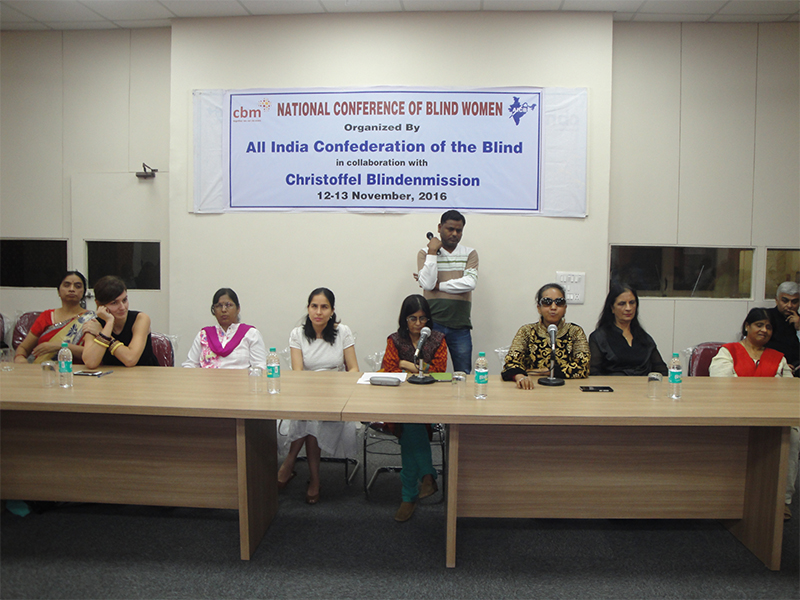 Business Session 5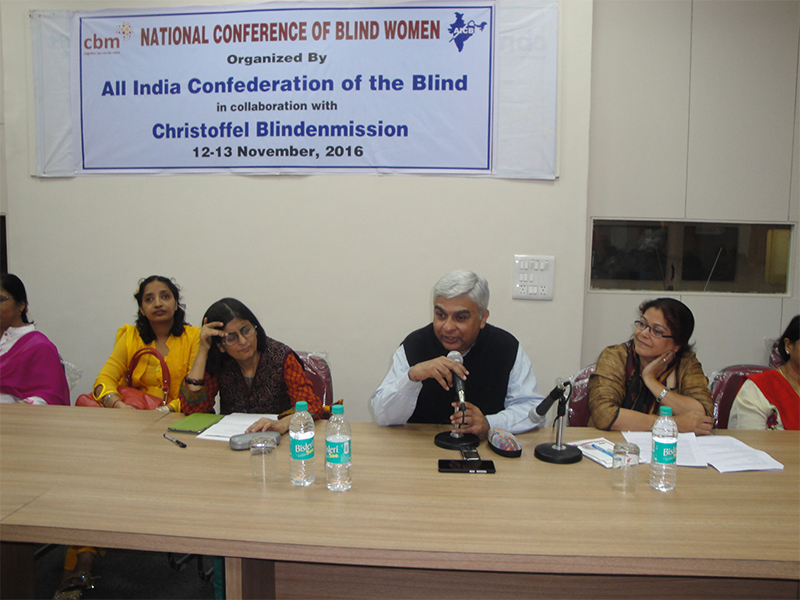 Business Session 6